Clear Drain Pipes: Try the Chemicals or Call a Pro?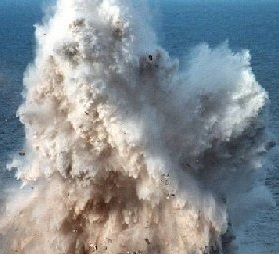 When you have a slow running or clogged drain issue, it fast becomes a priority to change it from "troubling" to "forgotten," especially if it's a plumbing emergency. There are a number of different chemical drain cleaners at your local grocer or hardware store. While each one makes huge claims, claiming to be the strongest, most powerful and safest product, their effectiveness can vary widely from clog to clog. Even reading online reviews can be misleading if you don't know exactly what was causing the clog to begin with. Below is an overview of the things to think about before choosing a chemical drain cleaner.
Clogs, Pipes, and Uncertainty
A chemical cleaner is formulated to break down the chemical bonds of a variety of different compounds. The materials these chemicals attack are NOT standardized. Your cleaner may not be successful for your unique clog. A clogged kitchen sink will often suffer from grease buildup, while a clogged bathroom sink will often be slowed by soap-scum and hair. Garbage disposals, in particular, can be clogged by all manner of things like potato peels, pumpkin guts, noodles, rice, and other fibrous, organic matter. In any drain clog, there's always the element of the unknown. Surprise plugged drain sources can include cat and dog hair, children's toys, tampons, wet wipes, potting soil and any number of other surprises. There's a very good chance the drain cleaner you've chosen will not match the source of your drain clog, especially if your clog is a tree root in your sewer pipes. Worse still, some chemical drain cleaners eat through your metal and plastic pipes and fittings. Trying to be safe by using homemade drain cleaners like lye can be just as dangerous.
Contact Roto-Rooter to receive pipe-friendly drain cleaning services!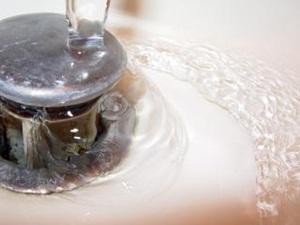 Many landlords and lease agreements explicitly forbid the use of chemical drain cleaners. They do so for a number of reasons. Overuse and misuse of chemical drain cleaning agents can dissolve drain pipes, especially older ones. The person who drafted the lease agreement is likely reacting to horror stories about a tenant who thought they'd resolved their drain clog issue by eroding away the pipes entirely. When water damage completely ruins a floor, remodeling work is very expensive.
Chemical drain cleaners are by their nature dangerous corrosive chemicals. UNDER NO CIRCUMSTANCES should multiple chemical cleaners be used in the same drain pipes. It sounds far-fetched, but explosions happen more often than you'd think. Any time you're handling caustic chemical products you should wear rubber gloves and goggles to protect yourself from chemical burns. These burns happen most often when people use chemical drain cleaners in a toilet in conjunction with a plunger.
Professional Milwaukee Drain Cleaning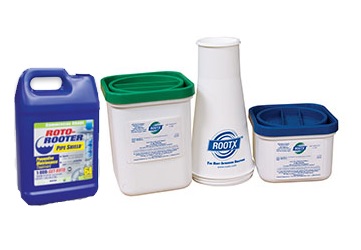 Roto-Rooter Milwaukee drain cleaners are trained professionals experienced in diagnosing and remedying your plugged drain issues. Our West Allis plumbers arrive on-time, in a service van equipped with the best tools for the drain cleaning Wisconsin offers, including water jetting equipment, Roto-Rooter cutting machines, and fiber-optic camera technology. The most effective household drain cleaner is still a professional equipped with the right tools for the job. Forgo risking property damage and injury by calling a Roto-Rooter Milwaukee drain cleaner for service in Greenfield, Wauwatosa, Franklin, Oak Creek, West Bend, New Berlin, Brookfield, Menomonee Falls and the surrounding communities.
Roto-Rooter Pipe Shield: An Organic, Non-Toxic Alternative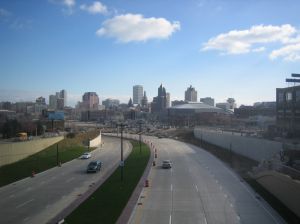 Roto-Rooter Pipe Shield is a liquid preventative drain cleaning product offered by our Rock County plumbing specialists. After an experienced drain cleaning technician resolves your plugged drain issue, a simple monthly application prevents build up without damaging your pipes, plumbing or sewer line. Pipe shield treats more than just your sink trap, it guards your entire drainage system.