Basement Flooding Milwaukee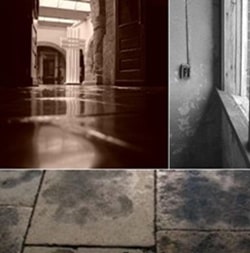 Everything seems to be an 'it can't be that hard' kind of job when it comes to simple leaks or clogs. This task may seem easy at first until we get our hands dirty and into the heart of the situation we realize it's not as easy as it looks. This is the point of no return. Most of the time we learn the hard way when we try to DIY. We try to fix things ourselves to save a little money, but we usually making the situation worse and more expensive!
Roto-Rooter always suggests hiring a professional for drain back-ups, flooded basements or even the smallest leaks that become huge problems. There are so many reasons why you should contact Roto-Rooter for your drains and pipelines. If you came to encounter the fringes of leaves in your gutters already this season, causing flooding in your home – we are the ones to call, at any time! Another common reason why your basement can flood is a broken or faulty sump pump. We could go through the ins and outs of a sump pump but most common malfunctions include power and switch failure, or your sump pump cannot keep or with the amount of water it is receiving. Roto-Rooter has the experience to clean up and get this job done quickly!
Sometimes flooding is caused by unavoidable natural causes. Roots and broken pipes are the most common to happen in plumbing. This can definitely be harmful to your home and most likely will cause a flood in your home or basement. Contact Roto-Rooter at the time of emergency – we are here for you.
24 Hour Emergency Drain Cleaning Service in Wisconsin
Roto-Rooter is available 24-7 for emergency service. Call us anytime to get a free estimate over the phone. We will guide you in the right direction to keep your home clean and dry. Our experts will diagnose and resolve the emergency problems you are having immediately!
Attention: Prevention!!
Sometimes we put materials or substances down our sinks and drains that we shouldn't. Most of the time we do things without thinking twice in our everyday routine. Bacon grease in liquid form or cooking oil from last night's fish fry are easily poured down the drain. These two liquids will quickly cool and harden onto your drain pipes making them at risk for future blockage or clogging. Other objects, including all of our paper and soft toiletries we sometimes toss directly into the toilet instead of the garbage – its paper, right? Unfortunately no, putting foreign materials down your drains, pipes and the golden thrown is a huge factor for clogging and may cause in flooding.
Basement Flooding Causes
Flooding can be caused by many different reasons, preventable and inevitable. Flooding basements and yards can be very detrimental to you, your family and your neighbors. Let's start outside, shall we.
Falling leaves – we may not have had a chance to clean out our gutters this spring or there may have been a massive storm resulting in a substantial amount of leaves sitting in your gutters. Keeping up with the weather is sometimes hard, but getting out there as much as possible to clean leave and debris out will be beneficial for your home when the next storm hits.
Materials and debris in your yard – sticks, debris from previous rain or wind, nuts from trees, pine cones, or really anything else that can fall from surrounding trees. Maintaining these materials and keeping your yard clean with help with the prevention of flooding basements.
What do we do inside of our home that can potentially clog drains?
Toiletries - cotton materials, cotton swabs, or baby wipes should not be flushed down the sewer drain.
Cooking oil or grease - These substances should be placed in a jar or container to cool before discarding into the garbage.
Contact our Milwaukee Roto-Rooter Drain Cleaning Professionals for an immediate response, 24 hours emergency service, FREE ESTIMATES, or more information on draining cleaning.