How to Retrieve an Earring from a Bathroom Sink Drain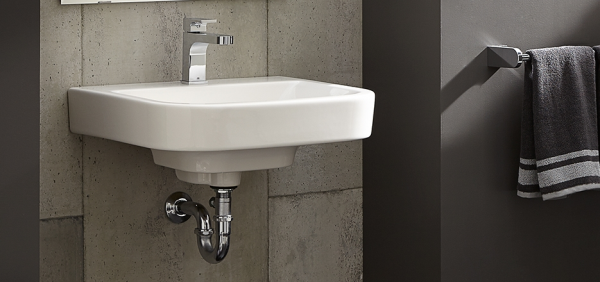 *DO NOT RUN YOUR WATER*
*unplug garbage disposal or other electrical hazards near the drain*
How to Retrieve Magnetic Earrings (magnetic):
Cut your string to about 2' in length
Tie the magnet to one end of the string
If it can't be tied securely, tape the magnet to the string
If the item is visible, you may be able to use the screwdriver for retrieval
Remove the drain stopper if there is one
Go fish

If your earring isn't magnetic, or if the magnet and string method fails you, you're going to need to remove some pipes. Empty out any supplies below your sink before starting this project.
How to Retrieve an Earring from a Bathroom Sink Drain:
Turn off the water supply to the fixture you're working on
Locate the pipe trap (the "p-trap" is the u-shaped bend in the piping)
Place towel under the p-trap
Place bucket on top of towel
Put on your gloves
Loosen the two slip-joint nuts connecting the p-trap
Remove the p-trap and dump its contents into the bucket
Go fish

Don't forget to put your sink back together and turn on the water. Run the water for a minute to ensure you've reassembled the pipes correctly and there are no leaks. Make sure to thoroughly clean the retrieved item before returning it to use.
If your earring was not in the p-trap, it may have gone further into the drain. Your chances of retrieving the item without professional help are almost nil if that's the case.
Milwaukee's Sewer & Drain Experts
Call Roto-Rooter if your item can't be retrieved with a magnet or has traveled further down your piping than the p-trap. Or call us if you just don't trust yourself performing the above maneuvers.
We provide line-televising services, which use tiny fiber-optic cameras to show us exactly what is in your drain and where it is. Using that information, we proceed to retrieve your lost item disrupting as little area of your home or business as possible.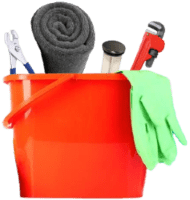 What You Need:
Bucket or other deep container
Rubber gloves
Pliers or pipe wrench
Towels
Drain guard
Optional:
Magnet
String
Magnetic screwdriver
Electrical/duct tape
WARNING:
In the meantime, DO NOT RUN YOUR WATER through that drain. It will only push the item farther down the drain and make them more difficult to retrieve.
Contact ROTO-ROOTER to retrieve jewelry or other items lost down your drain – 414.541.4477
Contact Roto-Rooter Milwaukee today.
What Waukesha Residents Do When Treasure Goes Down the Drain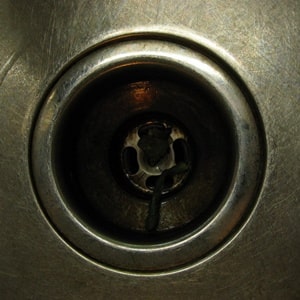 If you've ever accidentally dropped your wedding ring, contact lens or other valuable down a drain, you know the horrible feeling which comes over you.
But take heart, all is not lost, not even the ring or whatever else you may have dropped.
All sorts of family treasures, like keys, rings, necklaces, earrings, toys and hard contact lenses, have literally gone down the drain in Waukesha but have been recovered by Roto-Rooter's expert plumbers.
If you lost something in the bathtub, sink, shower or toilet, do not run any water.

Running your water might send the item farther down the plumbing, and make it harder to retrieve, or cause a clogged drain. Instead, call Roto-Rooter, and our professionals will be right over to get what you dropped and let you use the drain again.
Waukesha Roto-Rooter Offers Emergency Drain Cleaning Service
Remember, as long as the ring, toy, or other object is in your plumbing, you cannot run water or you risk causing a severe clog or losing the item forever. You want to get your plumbing cleared and your wedding ring back as soon as possible. Roto-Rooter is available at all hours to come to straight to your house with 24/7 emergency plumbing service.
You will save time and money by having one of our professionals expertly locate the item and remove it without unnecessarily taking apart or damaging your plumbing.
We run a camera down your drain to find the item, and then use a special device to grab and remove it securely. Preserve your peace of mind knowing you'll get your item back, and it may be a quick fix for Roto-Rooter's plumber. We deal with these types of situations all the time and will treat yours as the genuine emergency it is. Roto-Rooter is always ready and willing to help Waukesha residents with any plumbing problem they have, whether it be a major leak, flooded basement or toy submarine exploring your pipes.
Roto-Rooter's Waukesha Plumbers are Affordable and Always Available
Whether you lost a ring down the kitchen sink in Brookfield, your child flushed a toy car down the toilet in Waukesha or a sock fell into the basement drain and is clogging up the works in New Berlin, Roto-Rooter will come to your home at a moment's notice. We understand emergencies do not always happen during normal business hours, so we offer 24/7 drain cleaning service. Our plumbers will be over and have your drain clean and clear in no time. Get peace of mind and lost items removed from your drain with Waukesha Roto-Rooter.