Cudahy Drain Cleaning
Roto-Rooter Milwaukee Fixes any Sewer Drain Clog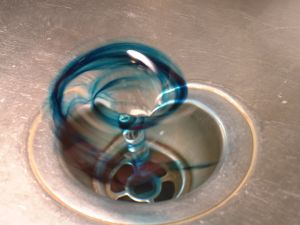 Roto-Rooter Milwaukee is the perfect solution for any of your sewer drain needs for the Cudahy area. The most frustrating drain clog is the underground one, especially if tree roots are the main cause. Living in a city with no short abundance of trees could make this a nightmare. With Sheridan Park and Warnimont golf course both in the city limits, tree root clogs can happen more often than in other areas.
Luckily, Roto-Rooter Milwaukee offers services to clean the clog out without digging up pipes or disturbing any of your land. We do this by using Line Televising, which puts a fiber optic camera through your drains to get an up-close look at your clogs without needing to damage anything.
No matter if you just need a first hand look at your underground pipes or want your drains Water Jetted to make sure no clog happens, call us for any and all of your sewer and drain needs.
Roto-Rooter offers clogged sewer repair services throughout Southeastern Wisconsin. Our drain cleaners are on call 24/7 for emergency drain cleaning and arrive on site promptly.
Roto-Rooter is a full-service plumbing problem-solver, offering these services for both homeowners and businesses in Cudahy:
Clogged Drain Specialist for Milwaukee Metro Apartments
If we don't have any other appointments setup, we'll be at your Cudahy location in less than an hour! We have someone on standby 24/7, so you can minimize your downtime and stop water damage before its too late! Quit battling with the frustration of trying to track down a qualifed Wisconsin plumber and get them to actually show up! You're guaranteed to reach a live human being at Roto-Rooter, and we'll be on the job in no time!
We unclog and clear Cudahy bathroom and sewer drains for residential and commercial property owners. Whether you're facing a clogged bathtub, your business bathrooms are out of comisison, or are the landlord of an entire apartment complex, Roto-Rooter is the Wisconsin drain clearing outfit for you!