Franklin Drain Cleaning
For Residential & Commercial Building Drains
We're not your average drain cleaning company—Roto-Rooter Milwaukee offers immediate cleaning services, safe products, and technology-guided solutions to maintain the integrity of your home's pipe system. In short, we're the do-it-all company that gives you 24/7 service where you need it, when you need it, and how you want it.
Contact Roto-Rooter Milwaukee today.
Roto-Rooter Services for Franklin Properties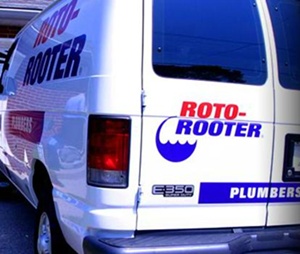 Roto-Rooter is a full-service plumbing problem-solver, offering these services for both homeowners and businesses in Franklin:
Franklin Plumber vs. Roto-Rooter
We're not plumbers--we're better. You local plumber's work is always a gamble: hard to get someone to show up, harder to get them to do what you want, when you want it done, and hardest to foot the bill for minimal work.
With Roto-Rooter servicing Franklin homes, you get:
Quality services to fit your needs
On-time work, 24/7
Services at a fraction of the cost of a local plumber
Emergency Drain Cleaning in Franklin
24/7 drain cleaning services at a fraction of the cost of your local plumber. It's that simple. We're a short drive from Franklin, so the trip is quick. Contact us today to schedule your emergency drain cleaning appointment. We work on homes and commercial buildings, apartment complexes too: we've got all your residential or commercial plumbing covered.
Storm Drain Clearing: We Get to the Root of the Problem

Roto-Rooter Milwaukee comes in handy in Franklin, especially for homes near Franklin Park, Root River Parkway and Whitnall Park. Roto-Rooter does more than just fix tree root clogs. We unclog all kinds of back-ups, which will help because the Root River, which runs through the middle of Franklin, is known to overflow and can cause basements to flood if storm drains and basement drains aren't clean. Looking to add on to the house or dig up your yard in Franklin? Roto-Rooter Milwaukee also does Line Locating to make sure you won't hit any pipes while doing your project and keep you safe.
Roto-Rooter drain cleaners fix clogged sinks and sewers. We offer services all through Southeastern Wisconsin counties. We're open 24/7 in case of emergency drain cleaning.