Germantown Drain Cleaning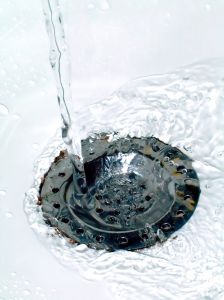 Clogged Sewers and Drains Stand No Chance against Roto-Rooter Milwaukee Services
No matter the sewer or drain problem in the Village of Germantown, Roto-Rooter Milwaukee will solve it. From intrusive roots stemming from Wilderness Park breaking your clay lateral pipes to a typical sewer back up, Roto-Rooter Milwaukee offers services to fix or prevent any problem. From our Line Locating service, which detects pipes underground, to cleaning out your flooded basement, we make all kinds of troubles go down the drain. Preventative products come in handy to keep your drains clean and prevent problems before they happen. Our RootX can prevent tree roots from intruding into your underground pipes, which would cost you a fortune to fix.
Roto-Rooter Milwaukee completes even the hardest job, clearing tree roots from underground pipes. Our line televising service snakes a fiber optic camera way through pipes to find problems. If they're serious, we can use our water jetting to clear out any clog and rid your pipes from any old grease, sludge, or debris.
We also offer sewer line location services to make sure you have an accurate picture of your drain and sewer lines before you begin an excavation project.
24/7 Emergency Service 414-541-4477
Germantown Clogged Drains Fixed in Less than an Hour
Roto-Rooter drain cleaners specialize in timely, on-site plumbing services in Ozaukee, Washington, Wisconsin, and Milwaukee counties. Our sewer cleaners are on call 24/7 in case of emergency. If our crew's aren't on call at another apointment, we will grab our equipment be at your Germantown home or business location in less than an hour to begin work immediately!
We are faster than a local plumber, will actually show up, and your bill will be a fraction of the cost! Drain cleaning is what we do, so next time your bathroom drain, storm drain, or other clogged pipe is acting up, be sure to give us a call!