Milwaukee Drain Cleaning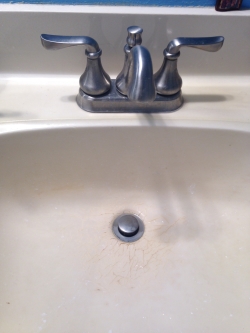 "I am writing this letter to thank you for sending your very best technician to my house for our sewer cleaning; Kent did a fantastic job taking care of my sewer problems. His hard work and dedication really showed in the job he did at my residence. He was polite and explained all the situations that needed to be cleaned and taken care of.
I just want to say he did his job with perfection and was a complete professional.
I have had many sewers cleaned in my lifetime, since I am a multiple property owner, but this was the first time that a technician did not get any extra dirt or sewage on the floors and walls while cleaning out the drains. I just wanted to make sure you know how much Kent should be valued and appreciated by your company.
Furthermore, Kent had a fantastic attitude and his willing disposition to go the extra mile made the situation a lot better since we were quite stressed. I just wanted you to know that we really did appreciate Kent's great job performance. I would recommend your company to anyone and everyone I know."
- William, Milwaukee
Milwaukee's Fastest Drain Cleaning Service
Local plumbers in Milwaukee will often charge you a fortune to fix a basic, clogged drain. What's even worse is that it can be near impossible to show up when you need them! Don't wait for hours for a plumber to arrive, and call the Milwaukee drain clearing specialists at Roto-Rooter today!
If we're not currently at another appointment, we can be at your Milwaukee location in less than an hour! Your bill will often be a fraction of the price of a plumber or our competitors, and we eliminate unwanted drain clogs at their source. This ensures that the job is done right the first time, and you'll have your drains back to like-new condition in no time.
Roto-Rooter: Milwaukee's Choice for Fast Drain Cleaning Services
When water or sewage begins backing up in your house, don't waste a moment. Contact the emergency plumbing repair professionals at Milwaukee Roto-Rooter immediately. One of our friendly technicians will be right over. All of our employees arrive in a Roto-Rooter van equipped with everything necessary to diagnose and fix your plumbing problem.
Not only do our professional drain cleaners fix whatever is causing your back up, they also leave the rest of your house spic and span. When Milwaukee Roto-Rooter cleans out your laterals, you can count on clean pipes and a clean home.
Roto-Rooter is a full-service plumbing problem-solver, offering these services for both homeowners and businesses in Milwaukee:
Contact
emergency sewer back up cleaners
at Milwaukee Roto-Rooter for prompt, professional service.