Muskego Drain Cleaning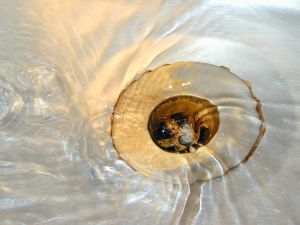 Wisconsin Drain Cleaning and Clogged Sewer Drain Repair Service
If you're a Muskego home or business owner, you're probably aware of just how frustrating slow or completely clogged drains can be. It can be an extremely difficult process trying to track down a plumber that won't charge a fortune, does the job right, and actually shows up for work! Roto-Rooter is a full-service drain cleaning company will do the job at a fraction of the cost of a local plumber, and if we're not at another appointment we can be in Muskego in less than an hour!
Sewer Line Locating in Muskego
Before you begin any construction, additions, or break ground, you must first locate any underground sewer and electric lines. If you rupture or damage a Wisconsin sewer line, not only do you face a hefty fine but costs can be astronomical! This is why it is important to have a professional service locate your sewer lines, and the professionals at Roto-Rooter are trusted by homeowners everywhere!
Don't gamble with buried sewer line by placing your faith with a local plumber who is "pretty sure he knows where it is." We used the latest technologies in sewer line detection, unlike our competitors who are still going with the metal rod in the ground method!
Roto-Rooter is a full-service plumbing problem-solver, offering these services for both homeowners and businesses in Muskego:
Roto-Rooter drain cleaners offer services throughout Southeastern Wisconsin areas. We are open 24/7 in case of emergencies. Trust our experienced plumbers to repair your clogged sewer at an affordable rate. Call Muskego plumbers today for a quote.