New Berlin Drain Cleaning
New Berlin's Clogged Drain Cleaners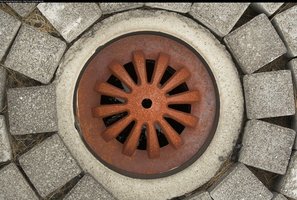 There is nothing worse than dealing with the frustrations of slowly or 100% blocked drains. If you're a Wisconsin homeowner they can leave your bathtubs or toilets out of commission, and out of order bathrooms reflect extremely poorly on New Berlin Business owners. Quit wasting time waiting on a local plumber who may, or may not even show up! If we're not at another appointment, we can be at your New Berlin home or business in less than an hour! We also offer 24/7 emergency services for late night clogs.
Speedy New Berlin Drain Clearing and Sewer Line Location
With Roto-Rooter, your bill is just a fraction of the cost of local plumbers and we're typically much faster! We spend our time focusing on underperforming and clogged drains, and this makes us faster and more efficient than full service plumbers. We arrive on time, and we'll get your sewer drains back to like-new condition in no time at all!
Roto-Rooter is a full-service plumbing problem-solver, offering these services for both homeowners and businesses in New Berlin:
Roto-Rooter offers quality drain cleaning services throughout Southeastern Wisconsin. Call our New Berlin drain cleaners when you need help with a clogged sewer or have any other plumbing issues. We're open 24/7 for emergency services in New Berlin.