Oconomowoc Drain Cleaning
Oconomowoc Clogged Drain Clearing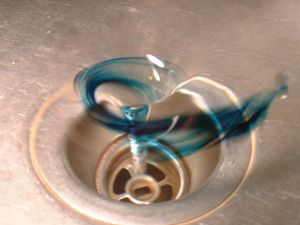 When you get a clogged drain in Southeastern Wisconsin, Roto-Rooter Milwaukee should be the first call you make. Our drain cleaning services will get your drain cleared up and flowing freely in no time.
We also offer a full line of preventative drain cleaning products to keep your pipes from being blocked by buildup.
Roto-Rooter Milwaukee also offers more extensive services if your troubles extend beyond a simple clogged sink drain. We provide televised line inspections to assess persistant clogs as well as high pressure sewer water jetting to knock loose stubborn blockages.
If you're planning on excavating or renovating on your property, Roto-Rooter Milwaukee can assist you in locating and marking sewer lines to avoid costly sewer damage during your project.
We are open 24/7 and arrive on site in case of emergency dry cleaning services needed. For clogs and blockages, save money by skipping the plumber and contacting the drain clog specialists at Roto-Rooter Milwaukee.
Call our plumbing servicemen today for more information on our plumbing services in Onocomowoc.