Richfield Drain Cleaning
Roto-Rooter Unclogs Problems from Milwaukee to Richfield, WI
When your plumbing backs up and you need a plumber to clean it out, give your local Roto-Rooter a call. Based in Milwaukee, our drain cleaning experts serve all of southeast Wisconsin with routine and emergency service. Whether it's a clogged bathtub drain, tree root in the sewer line or slow draining garbage disposal, our experienced technicians have you covered. No other plumbers have the same selection of equipment and years of experience we do. We use our Roto-Rooter machine to quickly remove debris blocking your pipes without causing damage. If the clog is caused by thick grease, we can use our water jetting equipment to permanently remove layers of build-up.
24/7 Richfield, WI Emergency Plumbing Service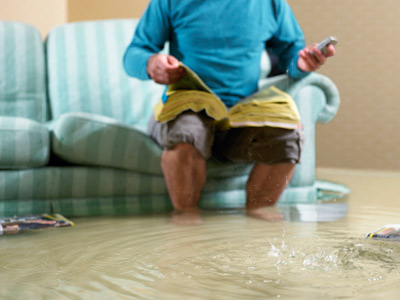 Many times, your drains and pipes give warning signs something is wrong. Gurgling noises, slow draining and odd smells coming from your plumbing fixtures is a sign of troubles to come. Sometimes, though, disaster strikes unexpectedly. Unfortunately, plumbing emergencies don't just happen 9-5 Monday through Friday.
Roto-Rooter understands you might leave a basement high and dry Friday night only to find a serious flooding issue early Saturday morning.
Our Milwaukee office offers quick response, 24/7 emergency plumbing repair throughout Washington County.
You can count on a fully-loaded Roto-Rooter van with a helpful, friendly service tech showing up and getting your troubles to go down the drain any time of day, any day of the week. While we're over, do not forget to have us use some preventative products like Pipe Shield and RootX to keep your drains clean.