Sussex Drain Cleaning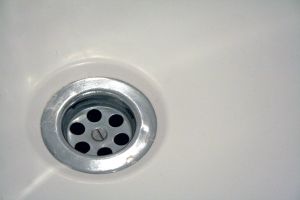 Sussex Drain Cleaning Experts get your Plumbing Running Again
Roto-Rooter offers 24/7 drain cleaning services for home and business owners in Sussex, WI. Our plumbers arrive on site to fix your clogged sewer with just one phone call. We'll take a look at any of your drains to diagnose exactly what is causing the clog. When water is backing up, you may be causing damage to your pipes. To prevent further repair expenses, you need to get us out to your property ASAP. Not in Sussex? We'll drive anywhere in Southeastern Wisconsin, including:
Brookfield
Wauwatosa
West Allis
Waukesha
Lisbon
Lannon
Merton
North Lake
Colgate
The answer to a clogged drain isn't always a toilet plunger or pipe cleaner. Clogs can form deeper than what your home tools can reach - a reason why professional drain cleaning companies like Roto Rooter are so important. Our resources equip us with the needed technology for unclogging pipes in your bathroom and even those installed underground. If the water won't go down, it's time to call Roto Rooter to town!
Sussex drain cleaners are waiting for your call - contact us today!