Whitefish Bay Drain Cleaning
Sewer Back Ups and Flooding Are Common in Whitefish Bay
Located on the shores of Lake Michigan, Whitefish Bay is a lovely, upscale suburb. Unfortunately for residents, the old plumbing and constant overloading of the sanitary system lead to extensive back-ups and flooding.
When water starts entering your basement, be sure to call Roto-Rooter right away. We offer 24/7 emergency service to all of southeast Wisconsin. We have plumbing inspection cameras to check your sanitary lateral and make sure the blockage is correctly diagnosed. If the problem is on your end, we'll use our Roto-Rooter machines to remove the problem and get your plumbing flowing again.
If your lateral is clean, you can contact the Village of Whitefish Bay Department of Public Works and have them fix the main sanitary line.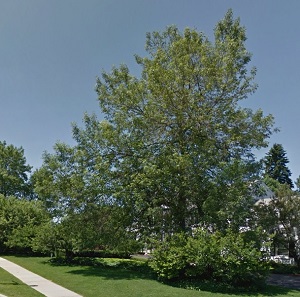 Old Trees with Big Roots Clog Clay Pipes
Many of the homes in Whitefish Bay have vitrified clay pipes leading to the sewer and sanitary main lines. The beautiful old trees growing in the village easily break into these pipes and rapidly grow large, thick roots blocking the line.
When this happens, water will flow back into your house, causing problems. If you hear strange noises coming from your plumbing, there might be a monster tree root in your exterior plumbing. Nobody has more experience removing tree roots from piping than Milwaukee's Roto-Rooter.
Drain Cleaning Services in Whitefish Bay:
Give us a ring and we'll cut the root out without damaging your pipes. We can then add RootX to make sure the roots don't return, causing you more problems later on. Get your plumbing cleaned out right the first time Roto-Rooter Milwaukee.