We are Roto-Rooter Milwaukee
The top Name in Drain Cleaning in Wisconsin ...and the World.
"Roto-Rooter" became a synonym for "drain cleaning" through years of expert drain clog problem-solving. Many repeat successes built the foundations of the name's guarantee. By calling Roto-Rooter Milwaukee drain cleaning experts to resolve your clogged drain, you're getting the promise of our trusted brand: a 24-hour drain cleaning service with speed, effectiveness, and expertise.
Over 70 years ago, Roto-Rooter founded a tradition of literally advancing the "cutting-edge" of drain clearing technology with the earliest Roto-Rooter auger-style cutting machines.
Today, we continue this tradition by drawing on our extensive arsenal of drain cleaning techniques including line televising, water jetting, and utilizing the latest and most effective models of the Roto-Rooter machines. Our West Allis drain cleaners—not plumbers—also offer exclusive, expertly-formulated preventative products like Roto-Rooter pipe shield and more!
Do You Need a Plumber for your Problem?
A resounding "NO" will most often be the answer. Another question: Why?
Price/Rates/Cost

Plumbers are overqualified for solutions to problems and clogged drains of any type—kitchen sink, bathroom sink, shower, bathtub, floor drain, etc.—which makes them much more expensive

Response Time

Plumbers often prioritize the larger projects over fixing such things as stopped up drains

Roto-Rooter deals exclusively in sewer/drain issues


Every clogged drain or sewer line is a highest-priority case
The simple fact is the margins aren't good enough to treat the issue as seriously affecting their pocketbooks.
Contact us today, or give us a call at 414.541.4477, if any of your drains are stopped up or running slowly.
First Rate Roto-Rooter Service: Prompt and Professional

Roto-Rooter Milwaukee drain cleaners work around your schedule and are always on time to ensure getting your drains unclogged is as convenient for you as possible. We also pride ourselves on respecting our customers. Sometimes getting your drains or toilet unclogged can be embarrassing.
There is no need to be embarrassed with Roto-Rooter cleaners. They are discrete with your unclogging, and will never discuss what comes out of your clogged drain with anyone but you. Our Roto-Rooter professionals care about taking their customers' plumbing problems away by first fixing the clogged drain, and then by giving them the information they need to keep their drains clear, avoiding another repeat mishap.
But, hey, even repeats happen. Call us back, and we'll be right back over to help.
Drains Unclogged by the Experts at Milwaukee Roto-Rooter
There is no clog too large or complicated for Milwaukee Roto-Rooter drain cleaners. Toilets taking a long time for the water to clear after each flush or continually getting clogged are no problem for the Roto-Rooter Milwaukee drain cleaners who can unclog your toilet and the drain below it so your toilet flushes correctly every time.
For clogged sinks and faucet drains in your kitchen or bathroom we put our skills to work, stopping your sink from filling up and draining slowly. Shower and bath drains are simple to unclog with our expertise, your baths will drain quickly and you won't be standing in water at the end of your shower after our drain cleaners unclog your drain.
---
---
Preventative Maintenance for Milwaukee-Area Residents
As the drains and clogs get bigger, Roto-Rooter Milwaukee cleaners work harder. We unclog your floor drains, like the ones in your basement or garage, so they can drain higher volumes of water properly. We also clear out your down spouts and outdoor drains to ensure water is carried away from your foundation, preventing costly, permanent damage.
Finally, clogged sewer lines are no match for our Roto-Rooter team and their equipment. When all of your drains are acting up, it is most likely caused by a clog in your sewer line. Sewer lines are not a challenge for our knowledgeable drain cleaners. We have the equipment needed to rid your sewer lines of large obstructions like tree roots or that diamond wedding ring that slipped off during your shower.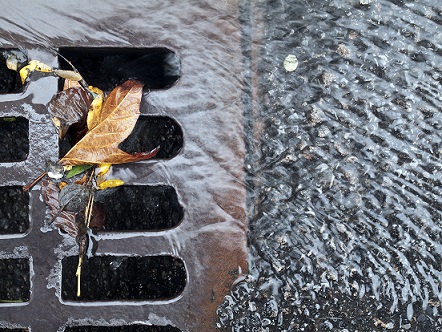 Clearing Sewer Drains
There are a few indicators to help you catch a sewer blockage before the sewer line becomes completely blocked. You most likely have a sewer block if;
Several of your plumbing features back up at the same time
Running the sink next to your toilet causes the water in the toilet to rise or the toilet to bubble
Water is coming up into the bathtub when you flush your toilet
If you see any of these signs, call Roto-Rooter cleaners for a free estimate on clearing out your sewer line.
Exclusive Milwaukee Drain Cleaning Results
No other Milwaukee drain cleaner offers the proven results provided by our advanced Wisconsin drain cleaning capabilities. From Milwaukee drain cleaning maintenance for commercial businesses to Waukesha clogged sewer line home emergencies, Roto-Rooter is THE source for relieving your slow-running or stopped drains.
Service Areas:
Milwaukee County
Waukesha County
Ozaukee County
Washington County
We proudly serve Brookfield, Greenfield, Menomonee Falls, Mequon, Muskego, New Berlin, Wauwatosa, West Allis, West Bend, and the surrounding communities with the most capable, effective and efficient drain cleaning services in the world.

DIY Clearing Clogged Drains
If you insist on trying chemical drain cleaners before calling the experts at Roto-Rooter, there are two important rules to remember. DO NOT mix chemical cleaners, you cannot be sure what reaction it will cause. It could damage your plumbing fixtures or pipes beyond repair, and it could seriously injure you. NEVER mix chemical drain cleaners with products containing bleach. The reaction caused by this mixture produces a toxic gas which can be deadly to people and pets.
Our Roto-Rooter drain cleaners have the knowledge to unclog any drain. Whether you have standing water in your shower or a clogged kitchen sink, our experts can get the job done properly the first time. They can also suggest products for future use which can help keep your drains clear and will be safe for you to use.
Benefits of Roto-Rooter Plumbing vs. No Name Competitors
When a drain is clogged the easiest and first thing people use as a solution is chemical drain cleaners. Chemical drain cleaners do not always work, and in almost all cases, only work for a short period of time. On top of not being effective, chemical drain cleaners are dangerous. It is important when using chemical cleaners to know what kind of piping system you have, the use of the wrong chemical can damage or destroy your piping.
Using chemical drain cleaners can be very dangerous for the user if they do not take the proper precautions before use. If you must use chemical cleaners, always read the labels to correctly understand the risks and proper application. You should also keep in mind, using chemical drain cleaners can be dangerous to the plumber you call to unclog your drain shortly after the chemical has failed.
We are the Milwaukee Drain Cleaner Experts, We are Roto-Rooter!

Our Milwaukee drain cleaner experts understand the inconvenience caused by a clogged drain and will work around your schedule to meet your needs. We have been unclogging drains since 1935 and can take on any sized drain problem.
Experienced and highly-educated technicians deliver industry-leading plumbing and draining services, making us the best plumbing company in North America. Homeowners and businesses frequently experience drain issues and have trusted the leading drain experts at Roto-Rooter for rapid solutions.
Roto-Rooter provides an extensive amount of comprehensive services from commercial plumbing to residential faucet repair and water heater replacement. Our Milwaukee drain cleaners are licensed, insured and available 24-hours a day for all your emergency needs. Roto-Rooter has what it takes to get the job done!
Accurate Quotes on Milwaukee Drain Cleaning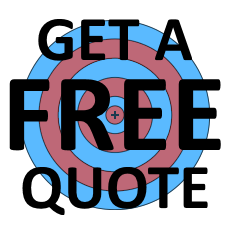 Roto-Rooter Milwaukee drain cleaners have years of experience, giving them the knowledge needed to give accurate quotes on all kinds of clogs. We are always stocked with the equipment needed to unclog any drain, so your drain can be unclogged the first time we come. Our expertise leaves no surprises in the unclogging of your drains, this keeps the price we quoted you from changing.
Other plumbers only care about making a profit over anything else. It is beneficial to some plumbers to come back time and time again before they accurately fix your plumbing problems. Every time a plumber comes to your home, the amount on your final bill rises and their initial quotes could be far from what you actually pay. There is no need for several visits when you have the knowledge to get the job done right the first time.
24/7 Emergency Services including Holidays
Drains tend to choose the worst and most inconvenient times to become clogged. Other plumbers work around their own schedule and what is convenient for them, making it difficult to get a plumber to your house when you are having a plumbing emergency. Roto-Rooter is staffed with an always ready response team for when plumbing emergencies strike. We are available 24/7 and on holidays, no need to let your plumbing problems stress you out. We send our nearest Roto-Rooter Milwaukee drain cleaner to you when you need a drain unclogged quickly. Roto-Rooter Milwaukee is the perfect drain cleaners for all your plumbing needs when you want an accurate quote and work done which will last.