Roto-Rooter Prices: You Get What You Pay For
Great Drain Cleaners Charge a Fair Price for Great Service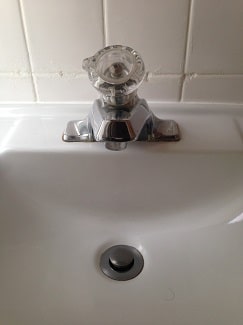 When your drain clogs, you have a few options. You can try to fix it yourself, but dangerous chemical drain cleaners could leave you permanently scarred. You could call a cheap, fly-by-night drain cleaner and hope he fixes the problem. Or you could make the smart choice and call Roto-Rooter Milwaukee to have your problem fixed right the first time. Roto-Rooter technicians are highly trained, seasoned professionals who will see the job through. Our prices may not be the lowest in the industry, but, as with most things, you get what you pay for. Roto-Rooter will unclog your drain and Roto-Rooter Milwaukee gives out free, phone estimates.
Save Money with Roto-Rooter: Get the Job Done Right, the First Time
Many times, we're called in to fix problems other plumbers either couldn't handle or caused themselves. Home and business owners are then left paying twice to repair the same broken pipe. Instead of going with a low-price, low-quality plumber, the owners would have been better off hiring Roto-Rooter to do it right the first time. We'll use a wide array of tools, including a miniature television camera, to diagnose and clear the blockage. Depending on how severe the clog is, we can use our Roto-Rooter machines or even a powerful water jet to cut through even the thickest, grease-based blockage.
Preventative Pipe Cleaning Products Stop New Clogs from Forming
Once your pipes are clean, Roto-Rooter can use special products to stop new clogs from forming. RootX coats and protects plumbing against tree roots from growing in your sewer lines without causing permanent damage to plants. For interior plumbing clogged with grease or other organic matter, our Pipe Shield uses bacteria to attack and eliminate the causes of clogs without damaging your pipes like other chemical cleaners can. Save money fixing your plumbing problems with Roto-Rooter Milwaukee's fast, efficient service and preventative products.