Sewer Camera Services near Milwaukee
Our sewer camera technology works in conjunction with our sewer line locating capabilities. Our drain cleaners (not plumbers) always know the depth and location of our fiber optic cameras.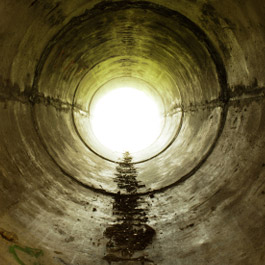 Roto-Rooter Milwaukee pipe clearing, drain cleaning professionals can precisely locate, identify, and map out the source of your damaged or malfunctioning underground pipe.
Signs of a Blocked or Clogged Sewer Line:
Toilets, basins, baths or tubs slow to drain
Toilets fill higher than usual or overflow
Overflowing sewer access points such as manholes
Gurgling noises in the sanitary drains
Gully-traps or overflow relief gullies in your yard overflow when water is flushed or emptied from the house

Diagnose Underground Milwaukee Sewer Drain Cleaning Problems in Minutes
You need to call Roto-Rooter when you need to troubleshoot the location and performance issues of your sewer lines. Our Milwaukee drain cleaning experts arrive on-site, equipped with state-of-the-art fiber optic cameras, ready to help you diagnose what is specifically going wrong with your septic tanks' or sump pumps' pipes. Our tiny, durable cameras allow our drain cleaning professionals to inspect deep into a drain line in very little time for any residential, commercial, or even industrial property. Roto-Rooter can provide sewer line televising services for a number of Milwaukee, Waukesha, and Mequon locations, including:
Universities & Schools
Sewage Treatment Plants
High End & Fast Food Restaurants

Corporate Companies
Local Businesses
Residents' Homes
Discovering the source of the drainage line clog or slow-down with a fiber optic camera saves the business or homeowner lots of time and money by avoiding potentially expensive, disruptive digging operations. Our expert drain cleaning and water line televising service operators can detect where and how tree roots are affecting your Milwaukee sewer line. We then advise you on the most effective drain cleaning solution.
Sewer Line Camera Inspections for Home Buyers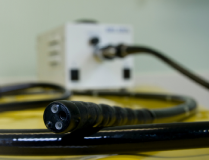 Most home buyers know the importance of inspecting a house's plumbing. If the pipes are cracked, rusty or damaged, they should be repaired before closing on the house. Many homebuyers forget to check the house's sewer line, though. Houses 20 years old or older could have faulty or clogged sewer lines requiring potentially costly repairs. Sewer jetting can fix this, but only if the operator is knowledgeable and careful.
When buying a home, remember to have Roto-Rooter's drain cleaning experts use a sewer line camera to inspect the building's sewer line for cracks, tree roots, and other plumbing problems. If any are found, negotiate with the seller about repairing them before you close on the house. Having Milwaukee's plumbing experts find out the pipes are about to collapse or there are major tree roots clogging your sewer line prior to buying the home can save you thousands of dollars in repairs.
Always schedule a sewer line camera inspection from Roto-Rooter when putting in an offer for any older home in southeast Wisconsin.
Service Areas Include:
---