Cedarburg Drain Cleaning
Cedarburg Tree Roots Cleared from Sewer Line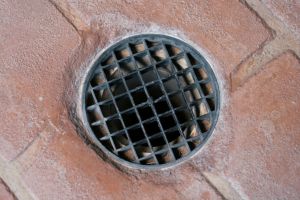 "The service technician figured the problem out and got the job completed within the hour and was very pleasant. I would recommend Roto-Rooter to my friends and family." –Joan R, whose Cedarburg main sewer line was clogged by tree roots.
Roto-Rooter Milwaukee drain cleaning technician Alex M serviced a main sewer line in Cedarburg for Joan R. Backed by years of expertise and the best technology in the industry, Alex cleaned all the way out to the city main, clearing out heavy roots along the way. Joan chose to apply RootX to the interior of her main sewer line to prevent further growth into the interior of her pipes without harming the overall root system or the trees above.
Roto-Rooter is a full-service plumbing problem-solver, offering these services for both homeowners and businesses in Cedarburg:
Milwaukee Metro Area Sewer Drain Cleaning
Tracking down a licensed plumber and getting them to actually show up can be a hassle! With Roto-Rooter, you receive lightning-fast service at a fraction of the price! If we don't have any appointments lined up, we'll be at your Cedarburg home or business and get to work in less than an hour. We can reduce your downtime and have your clogged drains cleared in no time!
Quit wasting time with unreliable local-plumbers, and rest easy knowing that someone at Roto-Roter is standing by the phone around the clock! We understand accidents don't always happen during regular businesses hours. This is why we offer emergency drain cleaning 24 hours a day, 7 days a week, and 365 days a year!