6 Common Causes of Clogged Drains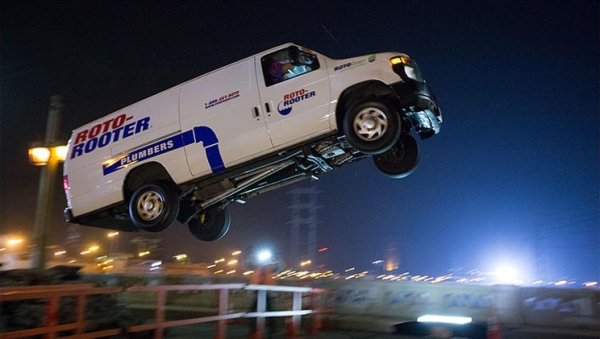 Drain clogs are most commonly caused by a buildup of things over a long period of time, and you won't see it coming. Of course, people sometimes put things down the drain that immediately create a clog, but they probably should have known it wasn't going to end well. These are 6 common causes of drain clogs we see in residential settings.
1. Hair
Hair is probably the most common cause of clogs we see in residential bathrooms, both in the bathtub and sink. Hair combines with other substances, such as grease, making it build up quickly. Not changing your habits after having your drains cleaned of hair will cause it to reoccur fairly quickly. We aren't suggesting you pick through your shampoo as it's going down the drain. We are suggesting you put in a drain guard and clean it regularly.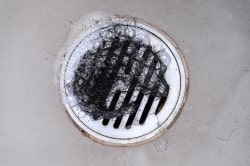 2. Toilet paper
Toilet paper clogs a lot of people's toilets. This is a more immediate type of clog and doesn't require a whole lot of time to build up. If you think you're using too much toilet paper and that your toilet might clog, just flush and then continue where you left off. In the event your toilet clogs and the water is running slowly, try to plunge it. If there is no water running through, call Roto-Rooter.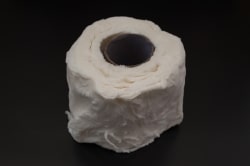 3. Small objects/toys
Small objects and toys are always clogging drains in residential homes. This could include rings, keys, makeup sponges, toothpaste caps, or any of the other small items you use to get ready for work or bed. You could take the DIY approach and try to retrieve the objects from in your drain. The danger of trying to retrieve the item yourself is possibly pushing it farther into the drain.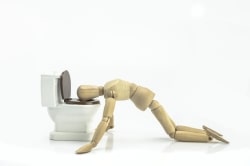 4. Food
Your garbage disposal is not meant to be a trash compactor. It's there to help facilitate drainage. Grease, eggshells, starchy foods, and oils combine in the pipes and eventually form a blockage even though you've managed to get them all to disappear from view. Clear your plate off in the trash or save the leftovers for later before you wash your dishes if you don't finish your meal.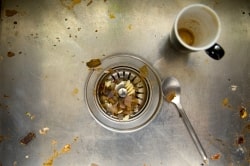 5. Tree roots
Tree roots aren't likely to be a problem inside your home, but that's not the only place your plumbing exists. Drains take the water inside your house to an outside destination. The outside destination often has trees nearby, and their root systems are very extensive. Eroded drain pipes are often penetrated by tree roots and get clogged after the tree grows enough. We've pulled massive roots out of drain pipes, and those aren't simple jobs. Our sewer camera inspections help reduce the cost of these things by giving us a better idea of what exactly we're dealing with.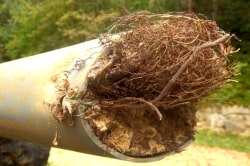 6. Mineral/dirt/soap buildup
Minerals, dirt, and soap scum build up in your drain over long periods of time and eventually clog the drain if you don't take precautions to prevent it. These things combine with other particles and act as a binding agent, which clogs the drains even faster. Call Roto-Rooter to have your drains cleaned.