Sewer Jetting Services: Milwaukee, Waukesha, & Surrounding Counties
Water Jetting: Drain Cleaning Solutions in Wisconsin
Municipal:

Drainage pipes
Sinks
Toilets
Urinals

Commercial:

Restaurant grease traps
Breakroom sinks
Toilet systems
Hotel bathtubs
School shower drains

Residential:

Kitchen sinks
Toilets
Showers
Basement floor drains

Commercial, Residential, and Municipal Drain Cleaning Services

Water is the universal solvent. We're not disputing that. However, left to its own devices, water doesn't always work its magic fast enough to keep your drains free from clogs. That's where we come in.

The professionals at Roto-Rooter put some power behind the water, giving it the extra boost needed to blast through lime, minerals, scale, and other deposits that may be stuck in your pipes.

The best part is that we aren't restricted to just one zoning area.

We clean pipes throughout Milwaukee County and neighboring residential, commercial, and municipal areas.

Snaking a pipe is great for hard substances, since snaking breaks up the materials, allowing the flow of water to resume. However, snaking isn't good for softer materials. With grease, mineral, or other build-ups, snakes poke a hole through the blockage but leave much of the deposit in the pipes when the snake is pulled back through the clog.

High-pressure water jetting does not have this drawback. It breaks up the clog, and blasts the entire bundle, in pieces, down the pipes using high-pressure water flow.
Not interested in water jetting? Roto-Rooter provides catch basin maintenance and sewer line televising cleaning services for your convenience as well.
The Benefits of Roto-Rooter Milwaukee Water Jetting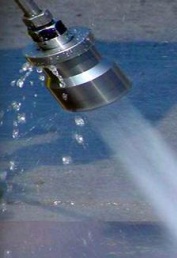 DIY snaking and other inferior drain cleaning methods only temporarily fix clogs and can lead to recurring problems. These methods won't fully clear pipes and may not be noticeable without a thorough cleaning.
High-Speed Water Jetting Clears Caked-On:
In the absence of abuse, your freshly unclogged drain will flow smoothly for months to come.
Commercial, Residential, and Municipal Drain Cleaning Services
Make your dream of unclogging your drain a reality with our Milwaukee sewer jetting service. Roto-Rooter plumbers are trained and experienced in addressing any drain cleaning issue in Waukesha, Milwaukee, Ozaukee, and Washington County. Our water jetting services are comprehensive solutions for pipe and drain cleaning.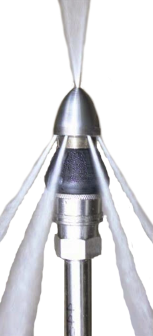 An advanced drain cleaning technology, high-pressure water jetting is available for unclogging your toilet, faucet, and floor drains, proving our water jetting service is any Milwaukee citizen's best friend. Between city plumbing and clogged toilets, Roto-Rooter has experience providing sewer jetting services to every property type in Wisconsin, including:
Municipal Buildings
Commercial Businesses
Residential Properties
Whether you own a restaurant dealing with a blocked drain or you're experiencing flooding in your home bathroom from a clogged pipe, water jetting is one of the most effective options you have for clearing clogs and blockages as quickly as possible. Not every clogged drain requires powerful water jetting, but Roto-Rooter Milwaukee has the necessary equipment to successfully clear out clogged drain pipes and blocked drains in any Wisconsin company or home.
Preventing Slow Draining & Drain Clogs After Water Jetting
Once our water jetting services have resolved your issue, one of our Milwaukee drain cleaning technicians will advise you on the best course of action for preventing future clogs. Along with other tips, you will be offered advice on preventative products to prevent roots, buildup, and debris from further affecting your drains. For lasting drain clog deterrence, check out Roto-Rooter Milwaukee's line of drain clog prevention products.
Roto-Rooter's drain cleaners provide 24-hour emergency water jetting service to clogged drains throughout in Waukesha, Washington, Ozaukee, and Milwaukee Counties. Visit our contact page for live, local price quotes and scheduling.
We have everything you need to make sure your sewer jetting goes perfectly:
Service Areas Include:
---