Milwaukee Basements Flood after Heavy Rain
Wisconsin Basements Flood after Heavy Rain
Heavy rains are common in Milwaukee during the spring. For many homeowners, a torrential downpour ends up flooding the basement, causing all sorts of problems. Water damage, mold growth, and the cost of drying out Wisconsin's rain-flooded basements can sink many families.
My Basement Is Flooded. Now What?
When your basement is flooded, you need to keep a level head and be very careful. If there are electrical wires in the water, entering the basement could electrocute you, causing serious injuries. Make sure the electricity is off before contacting any water in the basement.
A rain-flooded basement, especially after one of Milwaukee's spring downpours, may be caused by a clogged sewer drain or line. Call Roto-Rooter for a quick drain inspection and drain cleaning. Basement flooding can strike at any time, and Roto-Rooter is ready with 24-hour emergency service!
Common Basement Flooding Causes
Basement flooding has many causes, both inevitable and preventable.
Falling leaves – we may not have had a chance to clean out our gutters this spring or there may have been a massive storm resulting in a substantial amount of leaves sitting in your gutters. Water can't flow down clogged gutters, so it overflows and pours onto the ground right by your home's foundation, weakening the entire house's stability
Sump pump failure – sump pumps remove excess water from your home's basement when heavy rains and storms hit. Making sure your sump pump is in working order is one valuable way to keep your basement (and all the items in it that you have stored) safe from backed up sewer water.
Clogged sewer drains – clogged sewer drains are not always your fault. Sometimes, the city's system can't handle the amount of rain we get, and water backs up into your basement. Even a sump pump won't save you in that case.
Toiletries – cotton materials, cotton swabs, or baby wipes should not be flushed down the sewer drain. The fibers easily stick on any debris in the pipes as the material passes, building up over time and eventually causing a clog that leaves your basement flooded while you're at work.
24-Hour Emergency Drain Cleaning
24-hour emergency drain cleaning service is available to all residents in Waukesha and Milwaukee counties. Whenever your pipes are clogged or your basement floods, contact Roto-Rooter and your problems will quickly go down the drain.

Basement Flood Prevention: Spring Tips
Milwaukee Roto-Rooter makes the following basement flood prevention suggestions to ensure your basement stays moisture-free this spring.
Remove leaves and debris from yard drains, window wells, gutters, and downspouts
Apply Roto-Rooter Root-X once a year to prevent new root growth in your pipes

If multiple drains in your home are draining slowly, invasive tree roots may be the culprit, and you should contact Roto-Rooters for efficient root removal in Milwaukee.

Inspect outdoor water spigots for leaks and to ensure water flows freely
Test your sump pump for proper operation

Slowly pour a few buckets of water into the basin of the sump pump (do not pour more water than the basin will hold); the sump pump should turn on, pump the water out of the basin, and automatically shut off
DIY Drain Cleaning?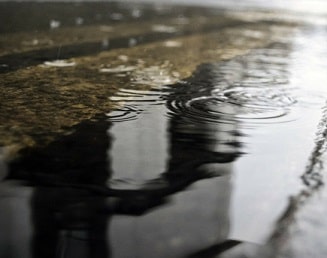 Everything seems to be an 'it can't be that hard' kind of job when it comes to simple leaks or clogs. This task may seem lucid initially until we get our hands dirty and into the heart of the situation we realize it's not as easy as it looks. I call this the "no turning back" point. Most of the time we learn the hard way when we try to DIY, the latest and upcoming trend right now. For the majority of people, we try to fix things ourselves to save a little money but the fact is we're usually making the situation worse and even worse more expensive! When going into a big plumbing job like a Milwaukee basement flooding blindly we can create problems, equaling more money out of your pocket.
Our Roto-Rooter Office Serves Milwaukee, Ozaukee, Pewaukee and Washington Counties in Wisconsin. The longer you wait to call Roto-Rooter, the more damage your flooded basement will sustain and the harder the restoration will become. Roto-Rooter is ready to clean your drain at a moment's notice.
How We Contribute to Flooding
Sometimes we put materials or substances down our sinks and drains that we shouldn't; bacon grease in liquid form or cooking oil from last night's fish fry poured down the drain. These two liquids will quickly cool and harden onto other food debris, putting your pipes at risk of future blockage or clogging. Other objects, including all of our paper and soft toiletries we sometimes toss directly into the toilet instead of the garbage – its paper, right? Unfortunately, no, putting foreign materials down your drains, pipes, and the porcelain throne is a huge factor for clogging and may result in flooding.
Trenchless Plumbing Repair & Root Removal
Homeowners in West Allis, Wauwatosa, Waukesha and all other cities in Milwaukee and Waukesha counties can turn to Roto-Rooter for help with their storm damaged plumbing. Our professional drain cleaners will use line locators and pipe cameras to find exactly where your damaged pipes are and how bad the damage is.
Once we've established the location of the problem, Roto-Rooter gets to work repairing any damaged pipes without digging up your yard needlessly. Our skilled technicians replace damaged plumbing after digging only a few, small holes. Trust Roto-Rooter to repair any pipes damaged by falling trees or other storm damage without digging up your entire yard.
Do not spend hundreds or thousands of dollars having an expensive plumber dig around your yard to figure out what is wrong with your plumbing. Roto-Rooter uses high-tech, non-invasive equipment to provide affordable, reliable drain cleaning and plumbing repair service in Milwaukee and Waukesha counties.
Contact Milwaukee's favorite professional drain cleaners today!